ABOUT AGMAGICIANS
A Little Bit About Us
Hi, we're Alex and George, a pair of father-and-son professional magicians who have been entertaining together for over 10 years.
---
With us, you get two entertainers performing a wide variety of fun, laugh-out-loud magic, combining sleight-of-hand with sleight-of-mind. We're experienced in a lot of different situations and suitable for all generations, so you'll get a wide range of options:
We can perform individually to small groups
We can perform to larger groups together
We can perform our show to everyone
Or we can provide a mixture of the above
We can also provide these services and perform our shows online. Click here for more information!
What we do gets you and your guests involved and smiling straight from the beginning – always making sure people are having lots of fun! You'll all get to experience these feel-good tricks up close and personally – seeing the magic happen right in front of you. George has been performing for over 30 years and Alex for over half of his life.
We love performing our magic, entertaining people and having fun. It would be great if we could chat and see what we can do for you: George's number is 07941 521 469, so please feel free to text or call him, or you can email on george@agmagicians.com or use the contact form!
OUR SHOWREEL
Watch A Few Clips of Our Performance
PHOTO GALLERY
See The Sort of Stuff We Do

OUR REVIEWS
What Do People Say About Us?
Great entertainment at our recent family BBQ and enjoyed by all, including the children. Some very good tricks, lots of laughs and incredible close up magic. Excellent.
---
David H.
Coventry
Alex has amazing showmanship, he's absolutely hilarious and had us in stitches the whole time he was at my house whilst also kept us amazed with his magic. We all had such an amazing time, and if my food hasn't put me in first place, Alex definitely has! Would definitely recommend him or George!
---
Harpreet S.
Leicester
Fantastic day ... Everything was done very professionally. George and Alex came across as very knowledgable yet humble which makes connecting with the group so much easier. Would easily recommend it!
---
Tony L.
London
Fantastic! Father and son team entertained our residents with some spooky magic. Lots of clever trickery and spooky tales enjoyed by all. I would highly recommend!

Thanks again
---
Maxine K.
Dudley
Loved every moment of it! George kept the group (there were about 25 of us) engaged, entertained and surprised throughout. He shared some great tricks. Great people and fabulous entertainment! Thoroughly recommend :)
---
Melanie P.
Birmingham
I know everyone loves a "bit of magic" but there were many very favourable comments about the great entertainment he provided. I shall certainly remember him for the future
---
Chris C.
Stourbridge
Saw one of their coffee and magic shows. Lots of laughs from this super fun and quirky duo. Would definitely do again.
---
Rachel A.
Solihull
Wow! What a fantastic, entertaining act for my party. Loved it, thanks. Will definitely be booking again.
---
Sarah P.
Lichfield
Really fun and engaging. Thank you for a great day. A must have experience for anyone!
---
Michael P.
Birmingham
Their passion for the craft, their unpretentious delivery of their content and the humourir make for a truly entertaining and enlightening show. Highly recommended!!"
---
Karen P.
London
The delivery was genuine and from a place of real authenticity. All in all, a thoroughly enjoyable ands rewarding day. Thanks for all those 'no way' moments.
---
Simon C.
Birmingham
George and Alex are so generous at sharing their skills and knowledge. Their enthusiasm for magic is infectious! Thank you so much for a great day. Thoroughly recommended!
---
Lorne M.
London
AGMAGICIANS PARTY PACKAGES
Our Range Of Packages On Offer
We specialise in doing parties, birthdays, anniversaries and special occasions, and are always happy to fit in with what you've got planned. However it is we perform, you'll all get to experience a variety of feel-good tricks up close and personally – seeing the magic happen right in front of you.
---
Magic is a great way to get together and share something special and entertaining with your friends and family. It doesn't matter what or where your event is, whether it's in your home or if it's in an restaurant or event centre, if it's a birthday party, holiday party, part of a social group, if it's a seasonal or festive celebration, magic is an incredibly fun, engaging and unique experience for all ages!
What we do gets you and your guests involved and smiling straight from the beginning – always making sure people have lots of fun using a wide variety of laugh-out-loud magic that's suitable for all ages and occasions. George has been entertaining people in this way for nearly 30 years and Alex has been performing magic for over half his life.
We tend to focus on parties and events (Please note: These are just rough guides, and there is often a mix of ages, requirements and setups. Please do get in touch if you'd like to discuss your specific party requirements!), and we can offer specialities across a few specific themes.
If you have any questions, please check the Q&A section below or use the contact details to get in touch!
GROUPS & SITUATIONS: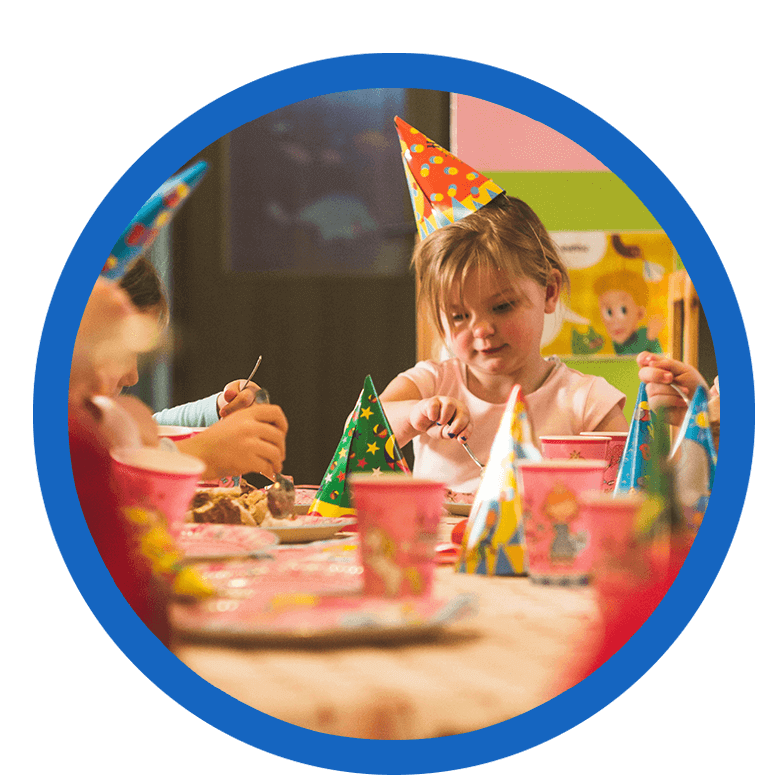 Family-Friendly Magic
---

---
We specialise in parties that are suitable for all ages - whether it's a birthday party for a family-member or partner, a special occasion like an anniversary or graduation, a spooky themed event for Halloween, a surprise party (often with us as a unique gift!) or a magical Christmas celebration, our magic is perfect for getting you and your guests excited and entertained!
---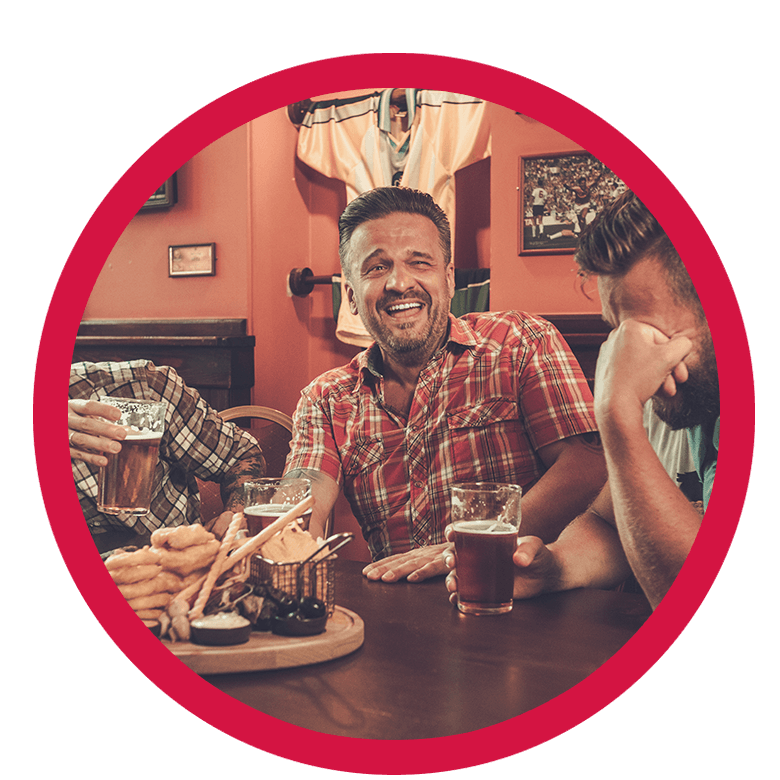 Adult-Focused Magic
---

---
Our adult-focused magic is suitably funny, mysterious and engaging for the more grown-up audiences. Including more mature themes, some longer set pieces and a greater focus on psychological magic, our adult-focused performances work great for work-dos, stag and hen nights, dinner parties and more when there aren't people younger than 18 around.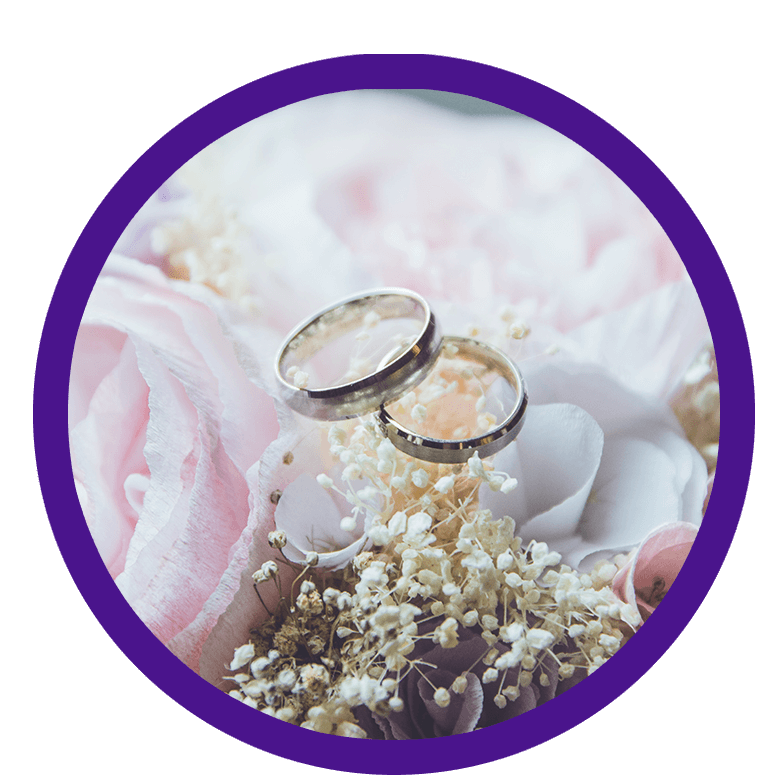 Weddings/Civil Ceremonies
---

---
Your wedding day/civil ceremony is one of the most special occasions in your life – and we would be honoured to come and share a bit of our magic on this most memorable occasion. If you want some magic during the reception, whilst people are having their photos taken, between the union service and food, or after the speeches are done, we're the best magical entertainers for doing so!
ABOUT US
A Little Bit About Alex & George
Alex
Alex is a born entertainer, both a hilarious comedian and magician.
---
He has spent years in the theatre, both on- and off-stage, someday soon he might even find the door marked EXIT.
Mixing funny moments with a deep love for magic, theatre and storytelling, Alex brings a wonderful, comedic and memorable magical atmosphere to any event.
George
George is a highly-skilled, knowledgeable and brilliant magician.
---
He fuses his background of psychology and magic into what he calls 'Psychological Artistry'.
Inspired by the likes of Derren Brown, Paul Daniels and Basil Fawlty, George's unique and quirky mix of insightful comedy and powerful magic is sure-fire hit!
PREVIOUS CLIENTS
Who We've Worked With Before
---
As well as a variety of birthday parties, anniversaries, christenings, corporate functions and close-up shows, we have worked for a variety of companies, charities, universities and studied in Las Vegas, the home of magic, and we bring all that experience straight to your event. Previous clients have included:
QUESTIONS AND ANSWERS
A Bunch Of Frequently Asked Questions
How much do you cost? How can I pay you? Do you need a deposit?
Each costing will be worked out in a case-by-case basis. Depending on how long you'll want the performance, if you want extra themed materials, and how far the travel is, we can discuss fees and anything else you would like through calling or texting George on 07941 521 469, or use the contact details below, or you can email him on george@agmagicians.com
We do not use deposits, as we believe trust is one of the most important things in this industry. If you require a receipt or invoice for the transaction, please just let us know, but we much prefer to be informal about these things.
We're always happy to work cash-in-hand. We can generate an invoice for you which you can pay by BACS/Bank Transfer, or we can use our online payment systems to take credit/debit card details, or we can use the same to accept PayPal/ApplePay/Google Payments.
Do you perform for the whole family? Can you perform for a specific group? Do you do special requests?
Yes, we can adapt our act to be orientated to any age, occasion or situation. If you want to find out more about our specialist packages, see here.
Do you have a brochure or something I can browse offline?
How did you get into magic? Why do you like it so much?
George has always loved magic, comedy and entertainment, and has used it to help people on their special occasions across the country for the past 30 years.
Alex has grown up around magicians and entertainers. He first performed magic at the age of 11 to an audience at the Birmingham School of Acting. This is where he discovered his love of creating fun and laughter for other people.
We both spend our time travelling across the country to entertain people, help bring laughter into their lives and bring the spark of magic to any party or event.
What time will you arrive? How long will you stay for?
We always arrive at least 20 minutes before the show starts. This means we can get my things ready, introduce ourselves to you and your guests, and be sure to start on time.
The length of the show all depends on what package you're after. You can see these in some detail here,but most people want between 1-hour and 2-hours. If it's an awards show or a special event, this can often last up to 3 hours, and for tradeshows, we look at things in terms of how many days you want us to perform.
These are only rough guides, and we should discuss our options together before we start performing.
What do you love most about your jobs?
We love getting to have a laugh. Getting share something mysterious and providing entertainment for people along the way just makes it even more fun and rewarding for us. We love being able to share our magic with people and add fun, mystery and surprise to parties and events.
It's even more rewarding because we get to travel around the country meeting new people, time-after-time, and always finding something new and fascinating to laugh at.
That look that people get in their eye when they've seen something impossible, and had a great laugh along the way, is something truly magical.
There are people present who have learning disabilities/is hard-of-hearing/is visually impaired/has mobility requirements, is what you do still appropriate?
On the most part, yes. Depending on the degree to which they are able and willing to take part, we're very aware of getting everyone involved and everyone having fun (including the younger children). Even sitting back and enjoying others having a good time can be incredibly fun whilst I'm performing.
We have worked with and performed for several organisations, including Beacon Centre for the Blind, Cerebral Palsy Plus and Liverpool Mental Health Consortium, and though we will endeavour to be flexible with our performance to support our audience, we always aim to treat others fairly, equally and with respect.
No one knows your needs and requirements as you do, so if this is of any concern, please do let us know using the contact information below.
I/my friend/my partner/my child wants to learn magic, can you help teach them?
Yes, absolutely. Depending on their age (as far as children are concerned, the older the better in most cases), we'd be happy to spend an hour or so going through some very simple and easy-to-do tricks. If they want to do more, we've got plenty of things they can learn that Alex has been doing since he was about 11.
We can discuss pricing and plans over the phone, so feel free to call or text George on 07941 521 469, use the contact details below or you can email at george@agmagicians.com
Are you really going to read my mind? Are you really psychic? Can you predict the future/win the lottery/melt my brain?
This is a strong and categorical NO. We are magicians, and we must emphasise this fact: What we do is all fakery, trickery and magic. In our opinion (and though it's informed by years of experience, it's still just an opinion), anyone that tells you they can read your mind, predict the future, contact the spirits of loved ones or 'prove' psychic abilities is either lying to you or delusional themselves.
Again, we are magicians. Our background is in psychology, neuroscience, acting and theatre. Whilst we might pretend to be reading your mind, influencing your decisions and making ghosts walk, it's only pretend and for entertainment.
If you have any questions about this or feel uncomfortable about what we may be doing, please call or text George on 07941 521 469, use the contact details below or you can email at george@agmagicians.com
Do you have terms an d conditions? Are you insured? Do you have a Risk Assessment Guide?
Yes, even though we have a light-hearted attitude to almost everything, our terms and conditions, along with health and safety is something we take very seriously. You can see our terms and conditions here. You can view our Public Liability Insurance by clicking here, and view our Risk Assessment Method Statement by clicking here. We keep these up to date in December of every year.
Do you perform outside of the West Midlands?
Yes, absolutely. If you're interested in having us come along for your party and you're outside of this area, we may have to add extra fees for travelling. But do let me know, feel free to call or text George on 07941 521 469, use the contact details below or you can email at george@agmagicians.com
Do you do special offers?
Yes, if you want to book for a number of shows or for different groups of people, we'd be happy to offer you a discounted rate. If you'd like to discuss this, please call or text George on 07941 521 469, use the contact details below or you can email at george@agmagicians.com
We are a pair of professional magicians, making sure everyone has a great time.
You can use us to make your guests gasp and cheer with delight, bring an air of the mysterious and surprising to your event and add a spark of something unique, memorable and entertaining.
You're in safe hands with us. Together, we've had over 20 years of experience in delivering magic in all kinds of different situations and environments.
We are always professional, courteous and on time. You can rely on us to show up, entertain your guests, be flexible for your needs and move out of the way for what's really important - which is, of course, you and your event!
If you'd like to book us, please call or text George on 07941 521 469, use the contact details below or you can email at george@agmagicians.com
TERMS & CONDITIONS, INSURANCE AND HEALTH & SAFETY
Some Of The Technical Stuff
Though we take a lot of things lightly, we're always very serious about our terms & conditions, health, saftey and risk assesment.
---
It's not particularly glamorous, so feel free to skip to the next section, but we have to make sure we put this stuff up and keep it up to date!
Health and safety are now more important than ever during our performances and your events. We want to ensure that both us, as performers, and hosts (either yourselves or the owners of the venues we perform in) are taking the right steps to ensure the safety of everyone during future events, especially in regards to Coronavirus, maintaining Social Distancing and correct hand-washing procedure.
You can see or dedicated Health & Safety Policy page here.
You can see all of our terms and conditions here.
We are insured for up to £5,000,000 Public Liability and up to £1,000,000 Professional Indemnity. You can see our PLI statement using the badge below this paragraph.
We also provide a Risk Assessment Method Statement (RAMS) if you require one. Click here to download that.
We refresh each of these policies on a yearly basis in December. If you require any more information, please call or text George on 07941 521 469, use the contact details below or you can email at george@agmagicians.com
Business insurance provided through Simply Business.
View our insurance details
www.simplybusiness.co.uk
CONTACT INFORMATION
Get In Touch For Any More Info!
---
People have said that we're talented, very enthusiastic, friendly, great fun and entertaining to watch. We can offer you a wide variety of laugh-out-loud magic that's suitable for all ages and occasions and tailor-made for your situation.
We aim to work with you to make sure your guests have lots of fun and enjoy themselves. We create magic moments that are funny, puzzling and entertaining, adding real value, amazement and surprise to your event, making your party more memorable and lifting the whole atmosphere whilst entertaining and mystifying your guests and get them talking about it for weeks to come!
To find out more, please call or text George on 07941 521 469. You can see more about what we do at by getting in touch below or email george@agmagicians.com We're always happy to chat about what you need and put together the best magic for you!
Contact Details
---
IVERLEY ROAD
HALESOWEN,
WEST MIDLANDS,
B63 3EP
Our Agencies
---
---