ABOUT AGMAGICIANS
A Little Bit About Us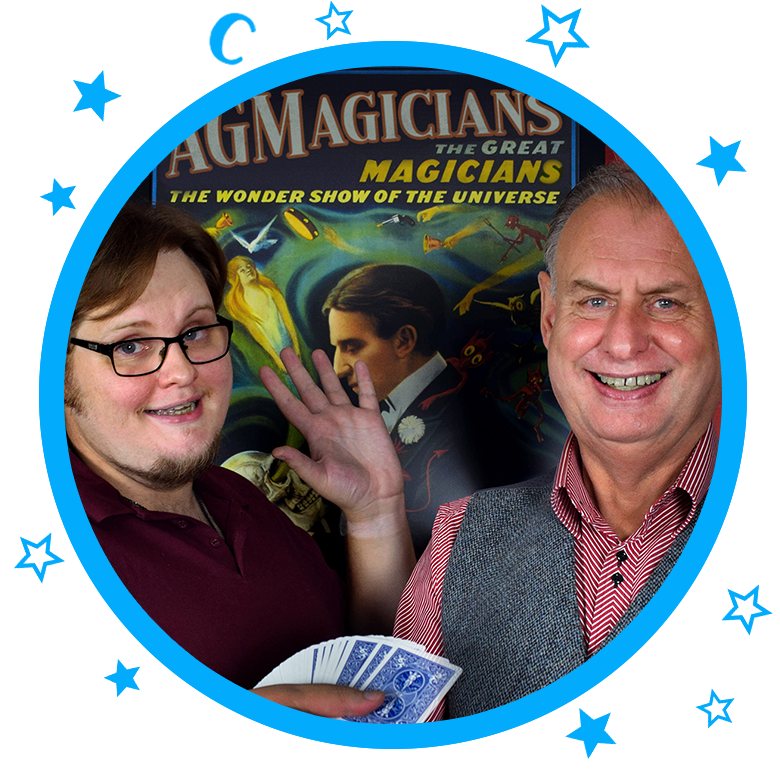 Hi, we're George and Alex, father-and-son professional magicians ideal for entertainment at your parties and events!
---
We love performing our magic, entertaining people and having fun. It would be great if we could chat and see what we can do for you: George's number is 07941 521 469, so please feel free to text or call him, or you can email on george@agmagicians.com or use the contact form below!
Magic is a great way to get together and share something special and entertaining with your friends and family. It doesn't matter what or where your event is, whether it's in your home or if it's in an restaurant or event centre, if it's a birthday party, holiday party, part of a social group, if it's a seasonal or festive celebration, magic is an incredibly fun, engaging and unique experience for all ages!
What we do gets you and your guests involved and smiling straight from the beginning – always making sure people have lots of fun using a wide variety of laugh-out-loud magic that's suitable for all ages and occasions.
You'll all get to experience a variety of feel-good tricks up close and personally – seeing the magic happen right in front of you. George has been performing this for over 30 years and Alex for over half of his life.
George and Alex have been performing and entertaining together professionally for over 10 years.
We specialise in entertainment at parties, birthdays, corporate events, anniversaries and special occasions, and are always happy to fit in with what you've got planned.
You can see more about what we do below, please feel free to email george@agmagicians.com or use the contact form, or please call or text George on 07941 521 469. We're always happy to chat about what you need and put together the best magic for you!
PHOTO GALLERY
See The Sort of Stuff We Do

OUR SHOWREEL
Watch A Few Clips of Our Performance